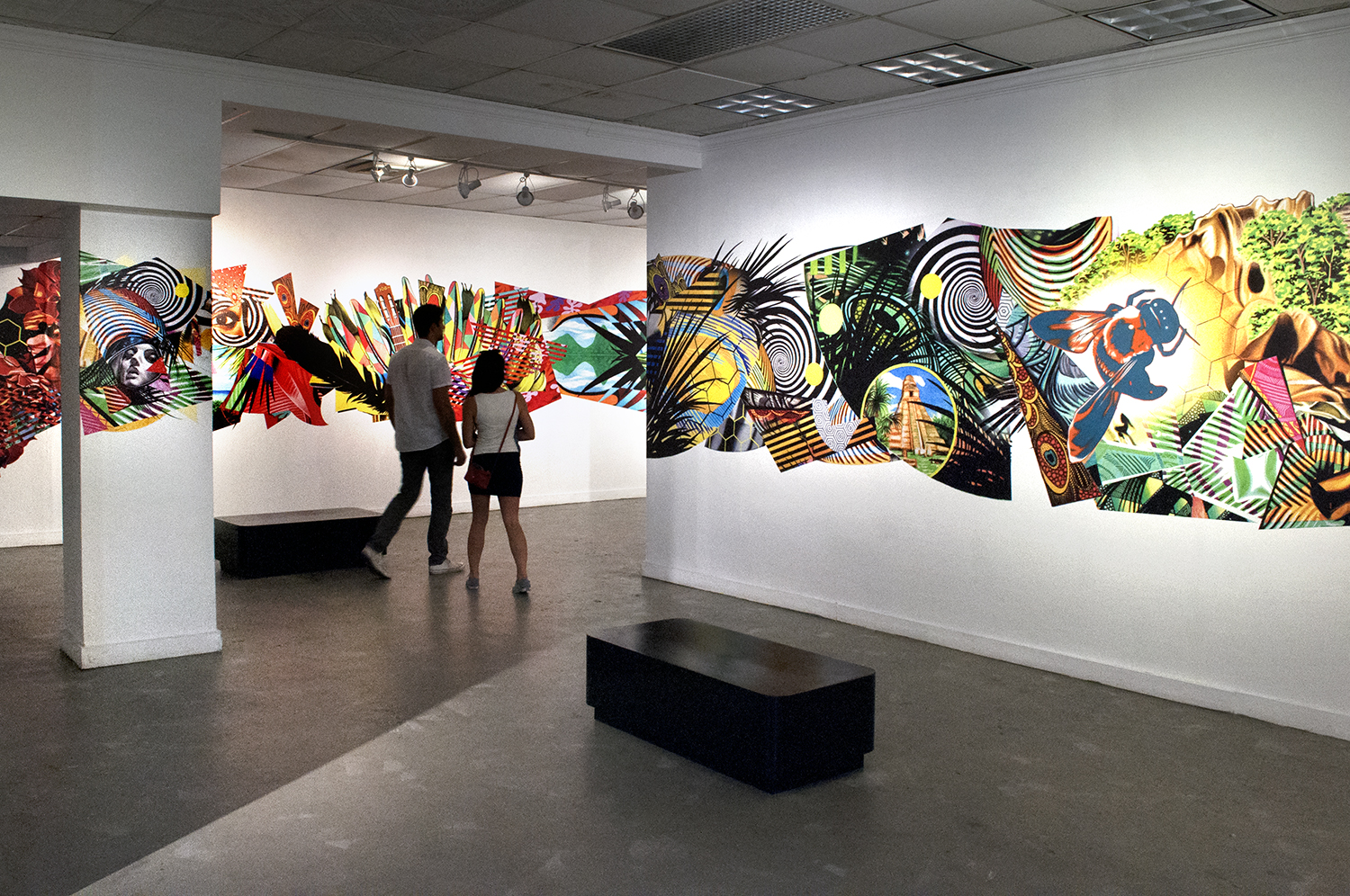 Tropicália: Cornell Tech
Commissioned to commemorate the 2015 Cornell Tech campus groundbreaking on Roosevelt Island, artist and Cornell alumnus Peter D. Gerakaris created Tropicália, an immersive 2,000 sq ft mixed media, site-specific installation with over 1,000 sq ft of mural imagery, 10 paintings from his "Mask Series", & an ambient soundtrack by Trevor Gureckis. The project was curated by Kendal Henry.
"Tropicália" Video: Art Installation at Cornell Tech by Peter D. Gerakaris
A short video documentary providing a 1st-person glimpse into immersive installation environment, including the original ambient soundtrack.
Curator Kendal Henry experiences Tropicália with ChromaDepth 3D glasses. The glasses provide a fresh, participatory dimension by spatializing color perception.
Tropicália: Partial installation view of Pollinator Floor-Mural vignette
Tropicália: Partial panoramic view of central gallery space with Carnivale Kriol Mask Remix, Jungle Wall Mural vignette, Mask Series works on paper, & Cosmos Wall Mural vignette
Tropicália featured large-scale, window vignettes on Main Street which invited the public to enter & embark on an exotic voyage
Carnivale Kriol Mask Remix in ChromaDepth: Special 3D glasses were provided as a viewing option for all gallery visitors
Tropicália: Street view of window vignette (right panel)
Tropicália: Mask Series Works on Paper Installation View, 16 in. x 16 in. ea.
Tropicália: Street view of window vignette (center panel)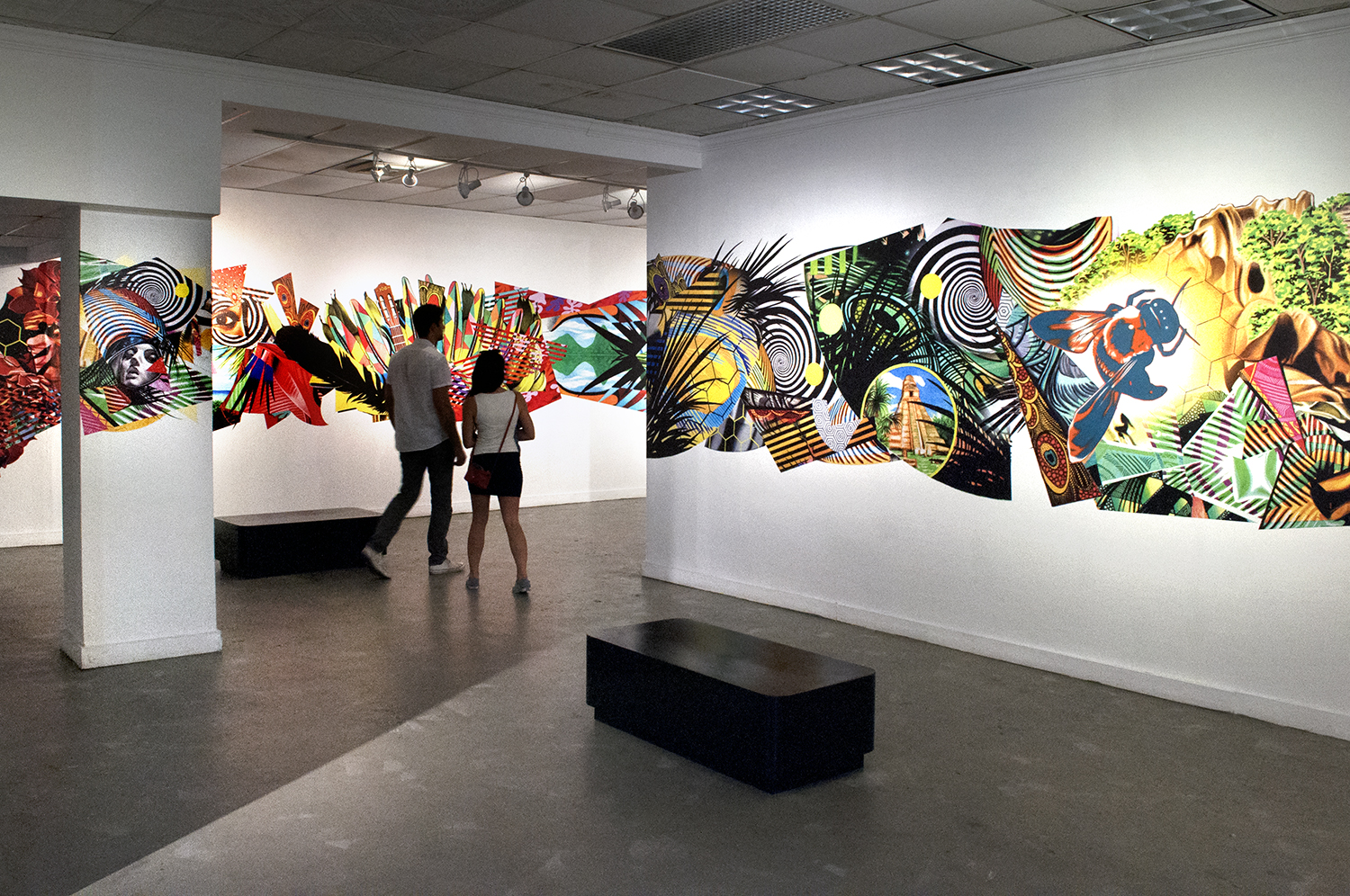 Tropicália: Partial Installation View
Tropicália: Partial installation view of gallery entrance with elliptical vignette & Icarus Mask Remix
A child experiences the Tropicália Carnivale Rouge Mural Vignette with ChromaDepth 3D Glasses
Tropicália: Partial installation view of Cosmos Wall Mural vignette
Tropicália: Partial installation view of Jungle Wall Mural vignette
Tropicália: Partial installation view of Carnivale Rouge Wall Mural vignette
Tropicália Installation Process: Peter D. Gerakaris makes final adjustments after having installed the mural vignettes. Photo credit: Olya Turcihin